Get Advanced Hands-On Training
The ERCP modules provide advanced hands-on training for complete procedures of diagnostic and therapeutic ERCP. The cases present with varied anatomies and abnormalities of the biliary tract and/or the pancreatic duct. Learners have the opportunity to practice multiple virtual patient cases with varying anatomies and pathologies of both the common bile duct and the pancreatic duct.
Learning Objectives:
To find and perform cannulation of the papilla
To radiographically demonstrate the biliary tree and pancreatic duct
To diagnose different biliary and pancreatic diseases
To gain competency using a wide variety of endoscopic tools for cannulation, electrosurgical cutting or coagulating, stricture dilatation and stone extraction
Specialties:
Gastroenterology, General Surgery
Cannulation and Sphincterotomy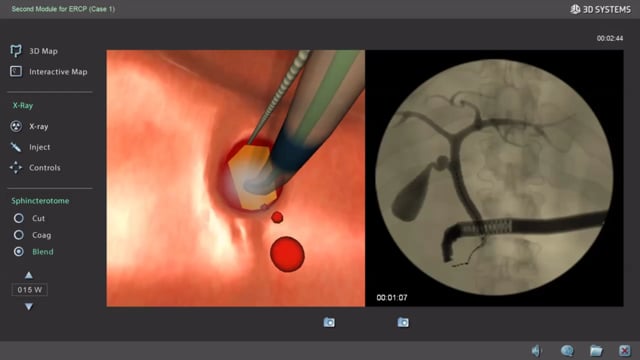 Contact Us
Do you want to know more about the GI Mentor ERCP module?