Be Prepared for Bleeding
The Emergency Bleeding modules provide hands-on training for emergency gastric bleeding situations that require immediate inspection and urgent treatment. The different cases present varied emergency bleeding situations in different locations along the upper GI tract.
Learning Objectives:
To perform a complete survey of the Upper GI tract throughout an emergency endoscopy
To perform diagnostic procedures in cases with symptoms of bleeding lesions
To perform therapeutic procedures using a variety of appropriate accessories (tools) intended for bleeding pathologies
Specialties:
Gastroenterology, General Surgery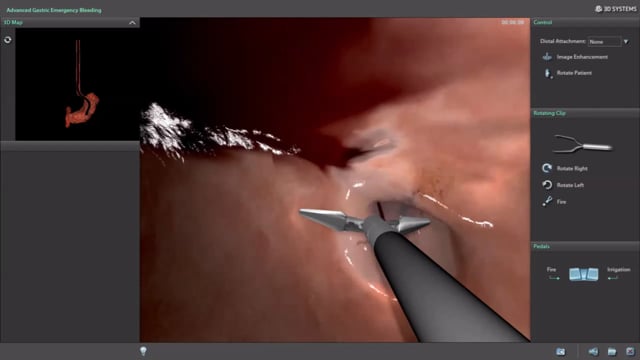 Contact Us
Do you want to know more about the GI Mentor Emergency Bleeding module?