Prepare to Catheterize at the Bedside
This module answers the rising trend of taking interventional cardiac procedures out of the catheterization lab to the patient bedside without fluoroscopy guidance and therefore requires relying on complementary measures. This module includes simulation cases of Right Heart Catheterization (RHC) and Intra-Aortic Balloon Pump (IABP) interventions.
Learning Objectives:
To position and inflate the Intra‐Aortic balloon in order to improve the patient's aortic pressure and SO2
To access the right side chambers and the branches of the pulmonary artery using anatomical landmarks, without fluoro guidance, in order to record hemodynamic pressures
Specialties: 
Internal Medicine, Interventional Cardiology, Interventional Radiology, Vascular Surgery, Trauma, Cardiology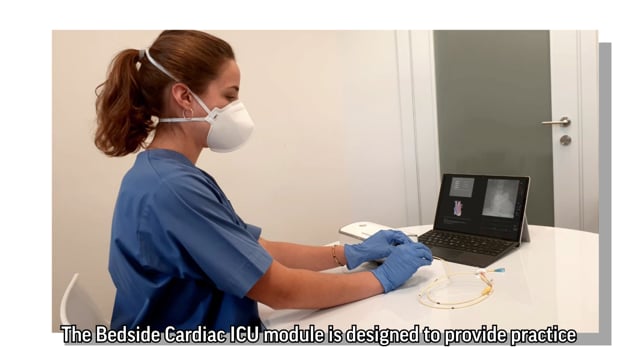 Contact Us
Do you want to know more about the Bedside Cardiac ICU module?