This module is used on the Ultrasound Mentor's female manikin. It includes healthy and abnormal fetal brain and spine scans at various gestational ages with scenarios such as neural tube defects, CMV infection, Heterotopia and Zika virus infection. Trainees may use a transvaginal or transabdominal approach to scan through real ultrasound image cases. A focused diagnostic environment is offered including advanced measurement tools and clinical findings report.
Learning Objectives:
To learn and gain confidence in fetal brain scans
To practice sonographic recognition of fetal brain structures using transvaginal and transabdominal probe
To accurately perform fetal brain measurements using fetal biometry and cranium measurements and auto-calculations
To practice acquisition of meaningful ultrasound images and cine loops while performing fetal brain anatomy assessment
To practice diagnosing and reporting clinical findings of various fetal brain and spine malformations
Specialties:
Obstetrics & Gynecology, Radiology, Sonography
Fetal Neurosonography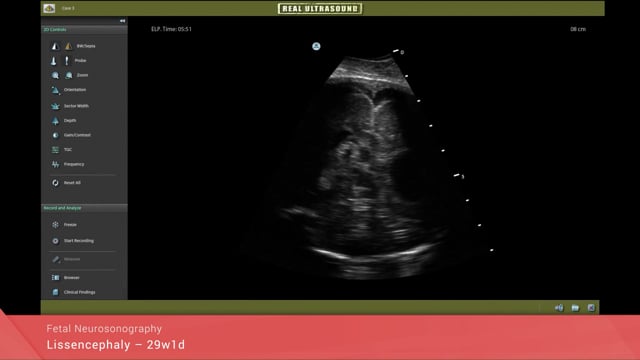 Contact Us
Do you want to know more about the Ultrasound Mentor Fetal Neurosonography module?