Transabdominal Preperitoneal (TAPP) Inguinal Hernia Repair
The first-ever virtual-reality hands-on simulation for Robotic Inguinal Hernia. This module allows users to practice the key steps in the robotic Transabdominal Preperitoneal (TAPP) Inguinal Hernia repair including anatomy identification, incision and dissection and sac reduction.
Task 1 – Anatomy Identification
This task provides the trainee with an opportunity to become familiar with the anatomy of the inguinal region and gain experience in identifying the anatomical landmarks essential for the TAPP Inguinal Hernia repair. Interactive guidance and comprehensive performance reports are included.
Task 2 – Incision and Dissection
This task allows for the practice of performing an accurate peritoneal incision, a safe dissection and a gentle reduction of the hernia sac, and the preparation a peritoneal flap for further mesh placement. Includes various complications and emergency situations such as injuries to the vessels, vas deferens, nerves and bladder, as well as comprehensive performance metrics.
Learning Objectives:
To learn the anatomy and key procedural steps
To gain objective performance feedback
To practice decision making for technique and approach
To interact with bleeding and complications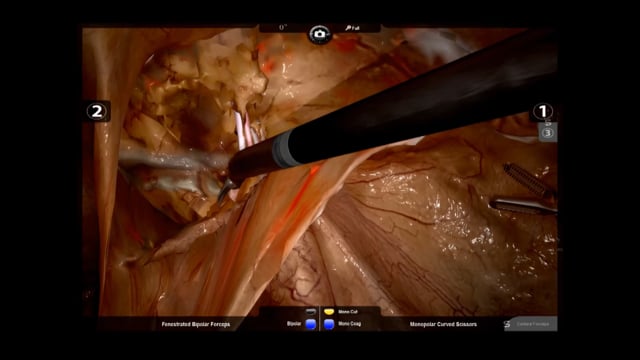 Contact Us
Do you want to know more about our RobotiX Mentor Inguinal Hernia module?