Inspect, Diagnose and Treat the Lesions
This module includes Colonoscopy and Gastroscopy cases for Endoscopic Mucosal Resection (EMR) and Endoscopic Submucosal Dissection (ESD). It provides advanced hands-on training for complete procedures of EMR and ESD. The cases allow the trainee to inspect, diagnose and treat the lesions according to the clinical scenario encountered, including complete patient management practice.
Learning Objectives:
To acquire the knowledge and skills required for the safe and efficient performance of complete EMR and ESD
To inject and properly elevate the lesion
To safely grab and cut lesions, while minimizing residual margins
To mark the lesion margins using cautery
To safely incise the mucosa
To properly dissect the submucosa under the lesion while avoiding complications
To gain experience using various endoscopic tools for injection, incision, dissection and coagulation
Specialties:
Gastroenterology, General Surgery
Module Introduction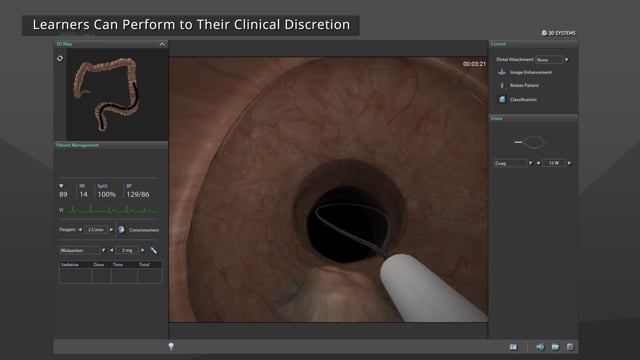 Contact Us
Do you want to know more about the GI Mentor EMR-ESD module?