Practice All Aspects of the Carotid Stenting Procedure
This module provides physicians with practice of all aspects of carotid stenting procedure, including diagnosis, measurement of the ICA and the stenosis using a caliper, protection device deployment, PTA and stenting. It enables the measurement of ACT level, vital signs, and neurological status monitoring. During the case, a spasm may occur, and the trainee can treat it with nitroglycerine. The module includes a variety of virtual patient cases created from CTA/MRA imaging, presenting a variety of stenosis locations and anatomies, including aortic arch type I, II, III and a bovine arch. Some of the cases present a baroreceptor response according to the stenosis location and the intervention (pre dilatation, stent deployment, post dilatation). The trainee may use a variety of drugs to treat hemodynamic changes.
Learning Objectives:
To gain familiarity with carotid artery anatomy, including different aortic arch types: Type I, II, III, and Bovine
To practice performing and interpreting diagnostic aortogram, diagnostic carotid, and intracranial angiogram
To practice correct c-arm positioning for optimal visualization of vessel take-off and lesion
To practice different carotid artery catheterization strategies such as telescoping, direct guide catheter or sequential over the wire approach
To learn and experience different catheter head shapes for CCA catheterization in different arch types
To learn and experience the different embolic protection devices available – distal and proximal
To practice proper sizing, positioning, and removal of the embolic protection device
To practice balloon inflation for pre dilatation and post dilatation
To practice proper sizing, placement, and deployment of self-expanding stents
To manage intra-procedural complications such as hemodynamic changes due to baroreceptor response and spasms
Specialties: 
Interventional Cardiology, Vascular Surgery, Interventional Neuroradiology, Neuro Surgery
Carotid Angiography with Dr. Robin Williams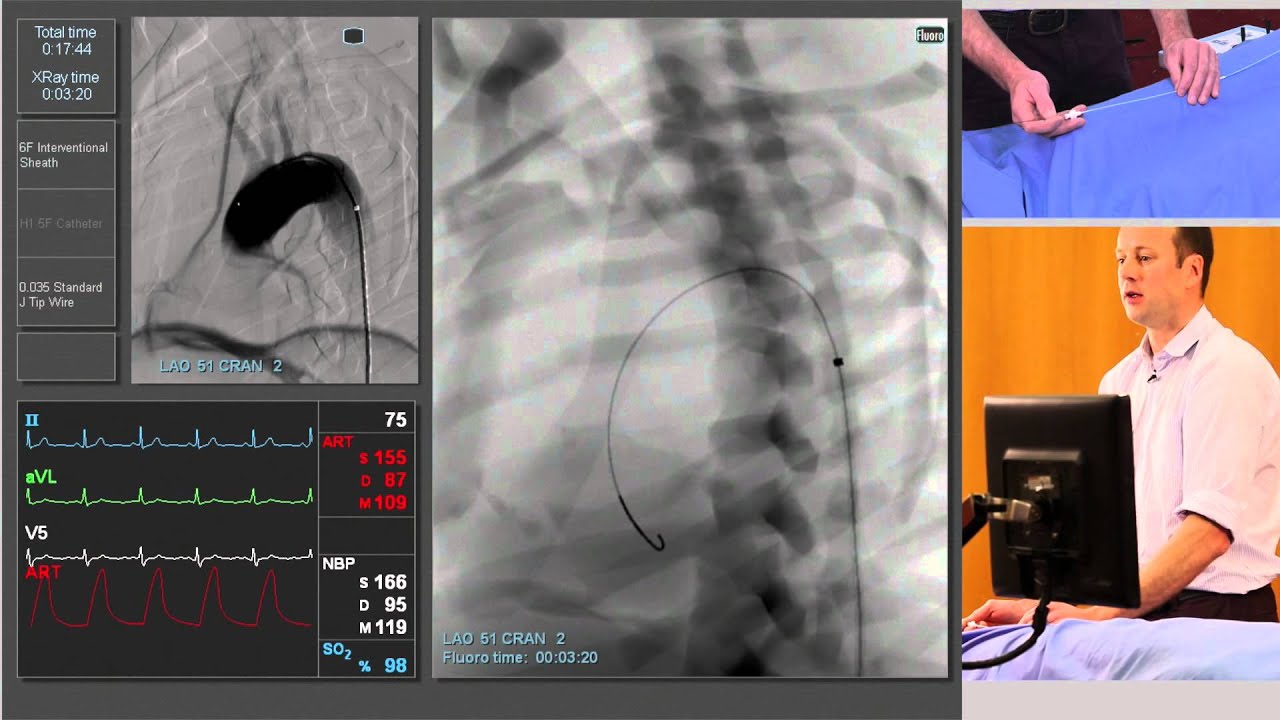 Contact Us
Do you want to know more about the Carotid Intervention module?