Expand Your Training Possibilities
Create your own customized ultrasound cases based on real patient scans
Unlimited simulated ultrasound cases are possible with the MyCase editor.  Simply import real patient scans (volumes) from your ultrasound equipment into the Ultrasound Mentor.
Using an intuitive and quick workflow, MyCase editor enables you to create new clinical training scenarios, both healthy and pathological.
The scans are converted into simulation cases, creating a library of unlimited scenarios that can be practiced in a valuable hands-on learning experience.
Features and Benefits:
Expand the number of hands-on training cases on the Ultrasound Mentor

Create and edit your own clinical findings for in-depth diagnostics reporting

Customize the measurements menu, including the expected results. Trainees will receive an evaluation at the end of the training

Volume types enabled: OB-GYN and Echocardiography (Volumes from GE Voluson and GE Vivid ultrasound machines are supported)
Full integration with MentorLearn:
Export your new case to MentorLearn and add them to existing modules

Full performance report at the end of the case for objective trainee evaluation

The new cases can be integrated into the courses and curricula

Multi-lingual support for customized patient files and case scenario descriptions
MyCase Workflow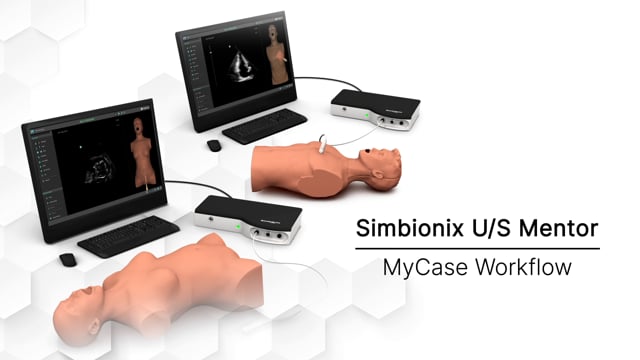 Contact us
Do you want to know more about the Ultrasound Mentor MyCase?