The Team Training with LAP Mentor setup provides high fidelity technical practice for all participants in the procedure along with reinforcement of non-technical skills, including: enhancing communication skills, optimizing coordination and cooperation within the team, and improving decision-making in both routine and emergency situations.
Easy plug-and-play connection between the haptic LAP Mentor and the portable LAP Mentor Express simulators allows for an optimal combination between individual and team training.
Master the Roles and Responsibilities of:
Main Surgeon
Surgical Assistant
Camera Assistant
Operator of uterine manipulator (in the Hysterectomy module)
Scrub Nurse – selection of instruments using a tablet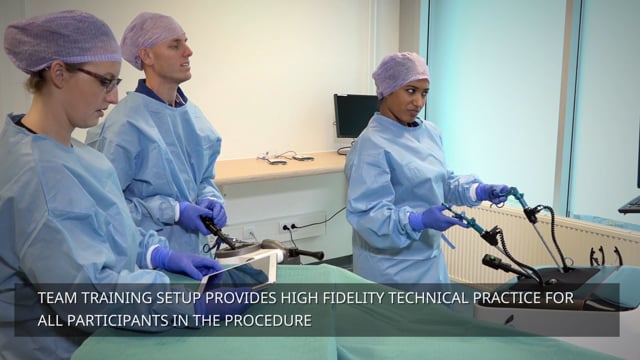 Contact Us
Do you want to know more about LAP Mentor Team Training?