From Simple To Complicated
This module provides hands-on practice for diagnostic coronary angiography and percutaneous coronary interventions. It allows for performing angioplasty and stenting using a wide selection of interventional wires, catheters, balloons, and stents. The module includes a wide variety of cases, presenting left and right dominant coronary anatomy with various stenosis/infarction locations. The following patient scenarios are included: Elective Coronary Angiography, Stable Angina, Acute Coronary Syndrome, Acute Myocardial Infarction, Multivessel Disease and Left Main Lesion. During the intervention, the trainee may experience complications such as dissection, perforation or hemodynamic changes. The trainee will be able to treat the complications using a variety of devices and medications.
Learning Objectives:
To establish the knowledge of coronary artery anatomy, including anatomical variants such as right-dominant anatomy
To manage and plan an intervention in a variety of patient scenarios, including acute MI, acute coronary syndrome and multi-vessel disease
To learn the cardiac angiographic views and projections specific for coronary anatomy
To practice the selection of appropriate catheter head shapes
To practice safe engagement of left and right coronary ostium
To practice wire navigation inside the coronary tree
To practice controlled balloon inflation for pre-dilatation and post-dilatation
To practice proper sizing, positioning, and inflation of balloon-expandable stents.
To develop competence in the management of intra-procedural complications (dissections, perforation, hemodynamic changes) using a variety of devices and medications
To practice the treatment of Acute MI using an aspiration catheter
To practice patient management including administration of intraprocedural medications for anticoagulation and hemodynamic management
Specialties: 
Interventional Cardiology, Cardiology, Cardiothoracic Surgery
See the catheterization of the left and right coronary arteries by Dr. Alan Bagnall.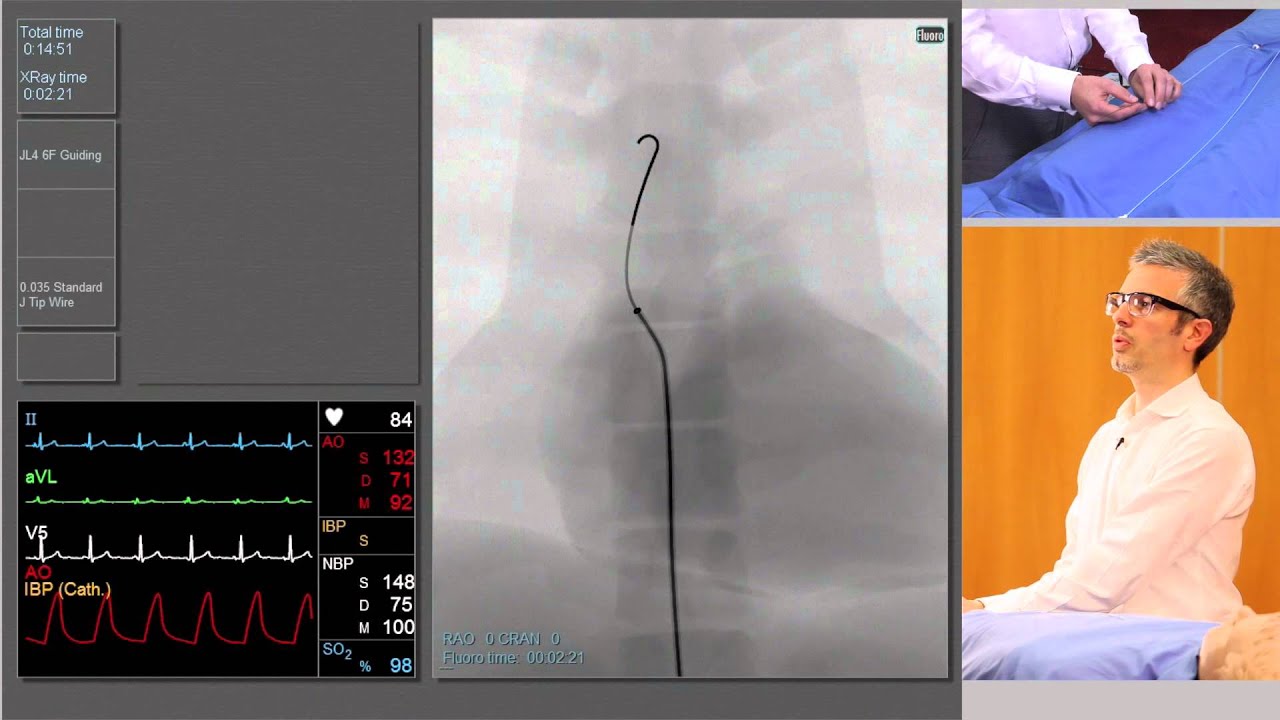 Contact Us
Do you want to know more about the Coronary Intervention module?