Testimonials
What Do Healthcare Professionals Say About Our Simulators?
Filter By Simulator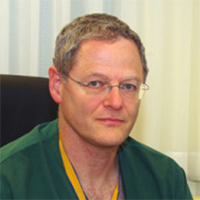 "I remember my days as a new intern….the first cases I performed were very difficult and it was a scary experience, since it takes between 10-20 procedures until you really feel that you are proficient. With today's technological advances we have the ability to train doctors on full procedures using medical simulators as advanced as the Simbionix ANGIO Mentor, prior to having them perform on live patients. By providing this opportunity, the learning curve is significantly shortened and trainees gain confidence before they approach their first cases."
Prof. Michael Glikson
Director of Electrophysiology and Pacing at the Sheba Medical Center, Israel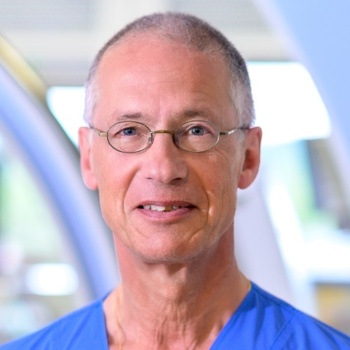 Simulators will have a place in the future to plan a procedure. They are not only for training. They allow us to look at the anatomy and try devices before we actually start the procedure" Professor Horst Sievert, Director of the Cardiovascular Center and department of Internal Medicine.
Horst Sievert MD PhD
Director of the Cardiovascular Center and department of Internal Medicine, Sankt Katharinen, Frankfurt Germany.
"After extensive experience with another product and thorough research of all available options, we purchased an ANGIO Mentor in 2006 for our research and educational program. The ANGIO Mentor has lived up to our fullest expectations, and we are 'never going back.' It is by far the most intuitive endovascular simulator platform, has the best haptics, and clearly has the widest variety of training options. In addition, the staff at Simbionix have been extremely responsive and view this as a true partnership. We currently use our simulator for general education within our resident and fellow rotations, recruiting and skills identification, and have been extremely happy with the entire Simbionix platform."
Karl A. Illig
MD, Professor of Surgery and Neurosurgery, Chief, Division of Vascular Surgery, University of Rochester Medical Center
Procedure Rehearsal Studio provides the unique opportunity to practice procedures with patient-specific anatomy. It is an invaluable tool when there is case-specific uncertainty using traditional 3D reconstruction. Pre-procedure simulation provides the operator reassurance that the plan and device chosen will deliver the expected outcome. It improves the safety, timeliness and efficiency of EVAR not only in training programs but in daily, clinical practice.
Jason M. Ricci MD
Director of the Cardiovascular Center and department of Internal Medicine, Sankt Katharinen, Frankfurt Germany.
We have been very interested in improving patient care through learning and essentially rehearsing the procedures before we treat the patients," said Dr. Katzen. "Using advanced simulation techniques similar to what pilots use, we are able to take patient specific information and rehearse the procedure before we actually perform the real procedure.
Barry T. Katzen, M.D., FACR, FACC, FSIR
Director of the Cardiovascular Center and department of Internal Medicine, Sankt Katharinen, Frankfurt Germany.
Simulation can and should be part of rEVAR programs. It can decrease the amount of procedure complications and contribute to the reduction in costs. In my opinion, Patient Specific Rehearsal is probably the greatest innovation in vascular surgery since EVAR.
Professor Mario Lachat
Director of the Cardiovascular Center and department of Internal Medicine, Sankt Katharinen, Frankfurt Germany.
Simulation has proven experience in the aviation and other industries in improving performance and reducing errors. PROcedure Rehearsal Studio provides a platform to practice and optimize procedures using personalized patient data in advance of performing live cases, assuring an unparalleled opportunity to streamline all aspects of the actual procedure, improve patient safety, and reduce the use of additional costly devices that are often needed when procedures are unable to be rehearsed.
Dr. John H. Rundback
Director of the Cardiovascular Center and department of Internal Medicine, Sankt Katharinen, Frankfurt Germany.
"We use the Simbionix ANGIO Mentor for all our trainings because it gives us the opportunity to discuss best practices for TAVI, the device, different scenarios, complications management and it is used for one-on-one training, where we have more hands-on requirements. ….We want to train physicians to perform TAVI so that the patient is safe in their hands. The ANGIO Mentor simulator allows us to do that full training that is required and it's perfect that the bus works well with the Simbionix training."
Violaine Carlier
Heart Valves Marketing Manager, UK & Ireland
"One of the outcomes of this nationwide course we are doing for 9 years is that the level of (endo)vascular knowledge and skills (competencies) in all regions in the Netherlands is clearly improved and equalized. In addition, nowadays, during the examinations of the European board of Vascular Surgery, the Dutch residents are always the top 10, because just before the board examination they have the CASH-3 training and assessment course, and it really helps them in becoming skilled and clever"
Prof. Bob Geelkerken
Consultant vascular surgeon, University of Twente, former chair of Dutch Society of Vascular Surgery
"There are only two hospitals near our university, so there aren't enough spots for all students to have clinical experience and see invasive procedures prior to graduation".
Professor Sandra Suárez
Inter-American University
"We must train physicians that are currently performing old practices, on new devices and techniques. In addition, we needed a tool to train our residents and fellows without risking our patient. Now practicing on the ANGIO Mentor is a part of training in our vascular surgery department. All residents and fellows have a specific curriculum and they have to perform two hours per week of training and assessment in order to evaluate and improve their skills."
Dr. Nabil Chakfe
Vascular Surgeon, Head of GEPROVAS, and Head of the Department of Vascular Surgery and Renal Transplantation at Strasbourg University Hospital
"Historically one might say that I've been a "simulator skeptic." But, I was utterly amazed with what Simbionix has accomplished: a thoroughly impressive recreation of complex aneurysm coiling… I have no doubt that the cerebral intervention module will change the way we teach intracranial procedures. In the future I foresee a significant impact on case planning and decision making. Now trainees can gain experience with difficult cases before encountering these critical challenges in real life."
Dr. Thomas Masaryk
Chair, Neuroradiology Department, Cleveland Clinic
"We have been using the ANGIO Mentor for training of our Gore Flow Reversal System. Our goal is to train physicians on procedural steps to maximize the effectiveness of the Gore Flow Reversal System even in challenging anatomies. The simulator allows us to provide the physicians training on multiple case scenarios in concise timeframe, safe environment and on a real patient's anatomy. Simbionix was attentive and provided us a solution that was tailored to fit our requirements and budget in a relatively short time."
Silvia Talco
Neurovascular European Product Manager WL GORE & Associates Srl.
"For the past three years we have been using the ANGIO Mentor in our Cardiac Rhythm Management, Peripheral Interventional / Embolization, Interventional Cardiology and Neurovascular courses at the Institute for Therapy Advancement training center. Thanks to our ongoing collaboration with Simbionix we keep improving state-of-the art workshops. Our goal is to train physicians, nurses and technicians in a safe environment, on how to perform a full procedure and manage complications before they happen in real life situations."
Nathalie Ganas
Training Technology Specialist, Institute for Therapy Advancement, Boston Scientific International
"I believe that training on a Simbionix ANGIO Mentor should become an integral part of any endovascular curriculum. It provides residents and fellows with step-by-step training on fundamental skills as well as various procedures and anatomies. Not only does the simulator have realistic haptics and visuals, the range of complex scenarios and enhanced performance metrics allow our trainees to attain essential technical and cognitive expertise before working on real patients."
Prof. Jean Bismuth
Associate Professor and leading vascular surgeon. Methodist DeBakey Heart and Vascular Center, Methodist Hospital, Houston, Texas
"Simulation training provides the opportunity to train demanding, new operations in a zero-risk environment for the patient. Our vascular surgery residents simply do not come close to patients until completing simulation training and passing simulated exams on ANGIO Mentor simulator. That order is the only one that makes sense."
Dr. Jonash Eiberg
Department of Vascular Surgery and Copenhagen Academy of Medical Education and Simulation at Rigshospitalet and University of Copenhagen, Denmark
"They (Surgical Science) been very helpful in all of the services that they have provided to Valencia College and indeed that's the reason why we decided to purchase additional simulators from them. Our students in the cardiovascular program rely heavily on simulation and our faculty members instruct them to be the second hand of the physician during their simulation training."
Penny Conners
Valencia College
"We're very proud here at Valencia about our use of the simulators and how well it has enhanced our students learning. And I think a lot of that has to do with the quality of the students graduating the program. They have a very high employment rate, as well as a very high satisfaction rate from our clinical affiliates. We couldn't be prouder with how we have incorporated this use of simulation into the curriculum. And that's really reflected in a lot of the enthusiasm that our students have as well as our clinical adjuncts."
Polly Keller
Valencia College
"Using the RobotiX Mentor simulator is key to training robotic skills outside of the OR. The exercise library is really massive and helps you improve, not only your basic skills but also to refine your specific task proficiency. SERGS developed, in collaboration with Surgical Science, the PSRS (Practical Skills in Robotic Surgery) curriculum in order to assess new robotic surgeons' competency in fundamental skills."
Dr. Thomas Hebert
GYN Department, Olympus de Gouges Center in Tours, France.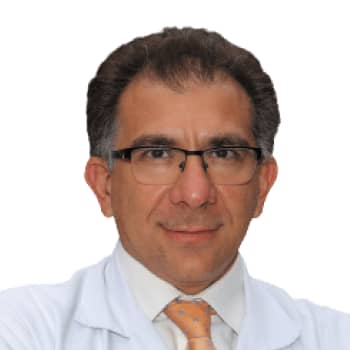 "What I like about the Surgical Science' performance reports is that they allow us to set proficiency levels for those metrics we feel are important for our Urology Residency curriculum. We expect the residents to achieve these levels in order to proceed to the next step in the program."
"The RobotiX Mentor plays an important role in the successful training of our surgical residents. Its wide variety of simulation modules allow for the progressive acquisition of skills, confidence and proficiency needed to perform in the operating room. The fact that we can both quantify and qualify different aspects of their training allows us to better assess whether or not they are ready to perform robotic surgery."
Dr. Francesco Sanguedolce
Department of Urology at Fundacio Puigvert - Autononous University of Barcelona.
"Surgical Science is the surgical simulator leader and the Simbionix Robotix Mentor has advanced, highly life-like prostatectomy modules," said Dr. Yuji Maeda. "It was very fortunate for us that we were introduced to the Robotix Mentor in Japan."
Yuji Maeda, M.D.
Urologist, Kanazawa, Japan
"Working with the Ultrasound Mentor helps shorten our students' learning curve, both in terms of their scanning capabilities and improved clinical reasoning. Learning new scanning protocols in a scaled, self-directed manner is also quite useful, especially when considering the patient discomfort, intimate nature of endovaginal sonography and limited faculty spare time."
Professor Sanja Kupesic Plavsic
L. Foster School of Medicine Texas Tech University
"We have used the Ultrasound Mentor extensively, and I recommend it very strongly to train fellows in cardiology and cardiac anesthesiology to improve their TEE skills and practice performing comprehensive TEE procedures. The training modules allow for incremental levels of comfort and expertise in being able to acquire the optimal images for accurate diagnosis. This simulator can also be used during CME courses under the guidance of an expert, to assess skill levels and suggest interventions to improve the quality and timeliness of performing comprehensive examinations."
Dr. Jyothy Puthumana
Feinberg School of Medicine
"The simulator has allowed our residents, fellows and sonographer students to systematically review fetal anatomy. The fetal movement during the exam replicates real life scanning in a way that dramatically enhances the experience. The feedback given by the simulator helps learners to optimize their images before adding in the complexities of live patients, different body habitudes and time limitations of the clinical setting!"
Terry C Harper, MD
University of Colorado Anschutz Medical Campus
"The PELVIC Mentor is a great tool to teach residents, students, and physicians pelvic anatomy and also the proper way to perform a pelvic exam. Early learners using the PELVIC Mentor simulator master pelvic exam faster as opposed to using live models. They can learn it in comfort and with less anxiety."
Michael Hibner, MD
Prof. of OB/GYN, St. Joseph's Hospital, Creighton Univ. School of Medicine
"All of my residents who want to learn GI endoscopy
have to complete all the modules on the GI Mentor simulators before they can begin live patient endoscopy. It has made
a major difference in their learning curve...especially been a great asset to our Surgery Residents, who've benefited from
being able to practice on the Fundamentals Skills module before sitting for their FES Exam."
Dr. Robert Schneider, DO, FAAFP, NRMC
Family/Integrated Medicine Program Directorm A.T. Still University, Kirksville, MO
"I think that arthroscopy really lends itself to simulation and with the Surgical Science simulator there's tactile feedback that really gives the resident or the trainee a good sense of what it's like to be in the knee or in the shoulder."
Bradley Dunlap, MD
Clinical Assistant Professor, NorthShore Medical Group, Chicago
"The ARTHRO Mentor is the wave of the future. It allows us to give our residents a tool that can train them in those types of arthroscopic skills that they really can't get other than actually using the arthroscope. We've done a study demonstrating that the skills that they gain in using the ARTHRO Mentor are transferable to the operating room. In addition to training our residents and giving them a tool to improve their basic arthroscopic skills, the ARTHRO Mentor is also a wonderful way to evaluate their progress as they move from first, to second, to third year. We found that the ARTHRO Mentor is user-friendly, and we keep it in our resident's on-call room, so they can simply turn on the computer and pick up the instruments and start to practice. We have tests for them to go through and different levels for them to achieve on the ARTHRO Mentor and you certainly can tell the difference between the residents who've been on the ARTHRO Mentor and those that haven't. We make it a prerequisite that they first train on the ARTHRO Mentor before they start operating on live patients in the operating room."
Sherwin Ho, MD
Associate Professor and Director, Sports Medicine Fellowship, University of Chicago
"I want to go on record as recommending the ARTHRO Mentor virtual reality simulator for shoulder arthroscopy for any training institution that plans to maximize the opportunity to train surgeons in this difficult task".
Stephen J. Snyder, MD
South Carolina Orthopedic Institue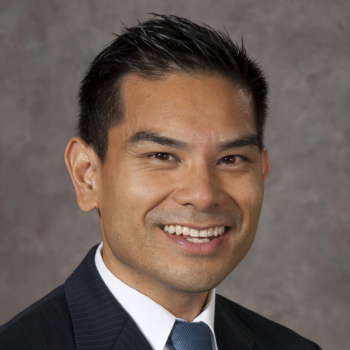 "The Spine Mentor has been a tremendous resource for our physicians at UC Davis.
Our trainees are able to receive immediate feedback and enhance their skills with fluoroscopic-guided procedures. We are truly appreciative because of the additive benefit of our traditional didactic instruction. Our medical students and physician trainees are able to learn procedures and treatment protocols before performing them on actual patients. This significantly enhances safety and patient care."
Charles DeMesa, MD
Dr. Charles DeMesa, Director of Pain Medicine Fellowship, UC Davis, California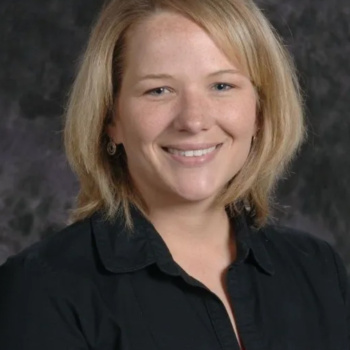 "Training on our GI-BRONCH Mentor has been worked into the Family Medicine Resident Curriculum. Additionally, Pulmonary Critical Care Fellowship as well as Emergency Medicine Residency Program have incorporated the BRONCH Mentor modules into the training of their cohorts. The simulator has especially been a great asset to our Surgery Residents, who've benefited from being able to practice on the Fundamentals Skills Module before sitting for their FES Exam."
Elizabeth Young
Simulation Program Specialist LSU Health Shreveport
"The Fundamentals of Endoscopic Surgery ™ (FES) is a comprehensive educational and assessment tool designed to teach and evaluate the fundamental knowledge, clinical judgment and technical skills required in the performance of basic gastrointestinal (GI) flexible endoscopic surgery (endoscopy) and sets a validated benchmark of understanding and skill in basic endoscopy,"
Dr. Gerald Fried
SAGES Past President and Chairman of the Department of Surgery at McGill University
"We conducted demos with the PELVIC Mentor and competitive simulators. Nothing came close to the PELVIC Mentor for accurate anatomy identification and pelvic exam experience and testing."
Lisa M. Young, DNP, APRN
Director of the DNP Program and Assistant Professor, Ashland University
"Other systems and standardized patients show normal anatomy, but the PELVIC Mentor shows normal anatomy and pathologies. In a clinical setting, some conditions are not experienced every day and can be life threatening. Comprehensive hands-on learning can save a life."
Valerie F. Burris, DNP, APRN, WHNP-BC
Director DNP HSL and Assistant Professor, Ashland University
"Using the BRONCH Mentor and the BRONCH Express in our facility has enabled our trainees to rapidly acquire and adopt safe and efficient bronchoscopy habits. The use of the simulation software facilitates a deeper understanding of anatomic relationships in a low stakes environment that is very conducive to learning. With comprehensive hands-on training using a graduated curriculum, deliberate practice and objective performance metrics, the path to proficiency is a carefully monitored one, and our patients have to carry less of the burden of the procedural learning curve."
George Eapen, MD, FACP, FCCP
Professor of Medicine Section Chief, Interventional Pulmonology Program Director, Department of Pulmonary Medicine. MD Anderson Cancer Center Houston, TX
"At Loyola University of Chicago Stritch School of Medicine's Advanced Procedure Education Lab we have a state-of-the-art Surgical Science GI –BRONCH Mentor trainer. It's an invaluable tool for resident and fellowship training offering 24-hour access to life-like simulation that helps immensely with patient safety and care."
Anthony Dwyer
Clinical Skills, Loyola University, Stritch School of Medicine, Chicago, IL.
"…LAP Mentor is perfect for learning the individual stages of the procedure, it allows you to make mistakes, which will be meticulously summarized even when it comes to the report of proper tissue management …Basic procedures such as appendectomy and cholecystectomy are well developed. The cholecystectomy procedure is presented in various anatomical variants – as it happens in life"
Dr. Klaudia Korecka
Pediatric Surgeon, Upper Silesian Child Health Center, Katowice, Poland
"…Students who have had training on the LAP Mentor were 70% more proficient than the control group who had no simulation training. They had 70% less complications and errors, were more confident and proficient so that the surgeons did not need to take over during the operation."
Sandeep Ganni
Director, GSL SMART Lab (Simulated Modules for Advanced Research and Training Laboratory), India and a research fellow at Catharina Hospital, Netherlands
"We found that residents beginning the five year residency program didn't have the necessary skills to succeed in the operating room as it pertained to arthroscopy. They didn't know how to hold the instrumentation nor operate with the arthroscope. Although they had the theoretical knowledge of the anatomy and different surgical approaches, when it came to performing arthroscopy of the shoulder, hip,  and knee, they lacked a basic comfort level with the instrumentation and spatial orientation to perform these procedures."
Mathew Sardelli, MD
Orthopedic Surgeon specializing in Sports Medicine, McLaren Flint, Michigan
"The ARTHRO Mentor virtual reality arthroscopic simulator is the most advanced virtual reality simulator system for teaching and training arthroscopy surgery".
Ofer Levy
BESS (British Elblow and Shoulder Society) Education Committee
"It certainly has proven to be the most realistic simulator I have found on the market thus far".
Lennard Funk, MD
Consultant Shoulder & Upper Limb Surgeon, Manchester Sports Medicine Clinic and Wrightington Hospital, Manchester, UK
"We are pleased to partner with Surgical Science to deliver a standardized interventional pulmonology curriculum, allowing individual programs to offer training that's been validated through CHEST's hands-on simulation programs. This partnership is a strong example of CHEST's commitment to providing essential education and resources at critical times for the chest medicine community."
Nicole Augustyne
Senior Vice President of Education of CHEST
"It is very important to train and develop our hand-eye coordination in ultrasound-guided interventions. This will revolutionize the way you perform interventions and actually reduce your patients' complications."
Shirley Friedman, MD
Pediatric intensive care physician Director of the point of care ultrasound service Tel Aviv Sourasky Medical Center, Israel
"The importance of the simulator is that it reduces the stress of the needle puncture. When you practice in a quiet environment, it becomes a much easier task once you get to your actual patient."
Eli Karniel, MD MHA
Internal Medicine Specialist, Meir Medical Center, Kfar Saba, Israel
"The PERC Mentor Suite simulator is a good way to practice procedures in a realistic simulated environment and be able to perform the procedures more effectively."
Steven Fox, MD
Fellow, Pulmonary and Critical Care Medicine Cleveland, OH USA
Even though I rarely need it, when I do, Surgical Science is great with customer service. This responsiveness is important to me as I quickly receive a fast resolution to the problem. Additionally, updates are easy on the Simbionix devices.
David Schiller
Technical Operations Manager Clinical Simulation Program and Center Brody School of Medicine East Carolina University, USA
We find Simball® Box an exciting training tool with potential to make surgeon training more effective and measurable. With these objective measurements we can better evaluate the performance of the students.
Ann Kjellin
Ann Kjellin, Consultant Surgeon & Director CAMST Training Centre at Karolinska, Stockholm, Sweden
This is very attractive and realistic training for both young as well as senior surgeons. There is a urgent need to enhance surgical training level.
Gunnar Henriksson
Gunnar Henriksson, Consultant Surgeon at Skövde Hospital, Sweden
This is a very useful tool in teaching the basics of upper- and lower GI endoscopy. The registrars especially enjoyed the opportunity to hone their skills without fears of harming a patient - to the extent that they requested more time to practice on it!
Jan Van Zyl
Jan Van Zyl, Associate Professor, University of the Free State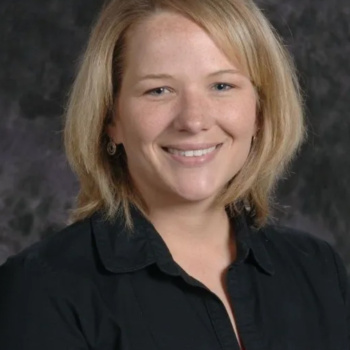 "We have only had our Simbionix simulators for about a year and have been pleased with the amount of usage that they have received.
In addition to the utilization for resident training by Urology, OB, and Surgery, our LAP Mentor was also used during Urology's resident interview process. We've recently added the VR Oculus Headset, and are very excited about the added layer of training this is going to provide"
Elizabeth Young
Simulation Program Specialist, LSU Health Shreveport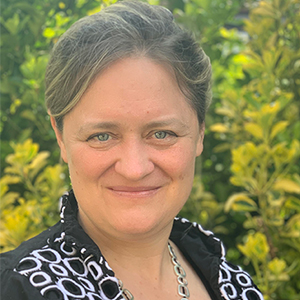 "What I like about the simulator is although you have the possibility to trigger complications in the middle of a procedure, the simulator will also react to any mistakes the trainee does. I particularly like the complications feature because that is what makes all the difference, knowing how to deal with complications in an emergency and I want my team to have experience in seeing possible complications that may occur and deal with them in a stress-free environment before having to deal with them in a real setting."
Prof. Iris Grunwald
Diagnostic and Interventional Neuroradiologist and Clinical Professor for Imaging and Science and Technology at University of Dundee, Scotland
"Since purchasing the LapSim ST in January 2020, and incorporating procedural, navigation, and instrument skills modules into our curriculum, our students' performance during laparoscopic procedures has increased substantially. Prior to the implementation, our students were barely given the opportunity in the operating room to navigate the camera because they had no prior practice in the laboratory.
Now, our clinical instructors and preceptors at the hospital notice how confident our students are in their abilities in laparoscopic surgeries. We have seen a significant improvement in our student's capability to select instrumentation for specific laparoscopic procedures, to navigate the camera, and to anticipate the doctors' needs intraoperatively. By becoming proficient in laparoscopic surgery during the program, our students will be able to scrub and assist in laparoscopic cases more quickly once they graduate and become employed."
Brooke Oliver, CST, M.Ed.
Associate Professor of Surgical Technology, Richland Community College, USA
"We are using the LapSim® ST for our Surgical First Assistant students to help with their overall dexterity of moving laparoscopic instruments within a cavity. We have used older training devices in the past, but the LapSim® ST has many advantages compared to its competition. Our students are using the simulator to train on skills such as grasping tissue and dissecting anatomical structures, something that we haven't had with any other units before. Our students love the realistic interactive approach that comes with the LapSim® ST and the immediate feedback they are given after each activity.
We have also allowed our Surgical Technology students to use the LapSim® ST for camera navigation and instrument handling. This has been extremely valuable to our students as they begin clinical. Instead of learning how to move the camera while training in clinical, our students already have knowledge of the techniques needed to move the camera, allowing them to be much more helpful in the clinical setting."
Aaron Morris, CST, CSA, KCSA
Clinical Coordinator, MCC Surgical Tech/Surgical Assistant, Madisonville Community College
"The SPC Surgical Technology Program was able to add the LapSim® ST equipment purchase through CARES Act. This equipment will help the surgical technology program transition to a more compelling hybrid program. Students learning online course work will be able to come into the lab and visually see and practice skills in a real-time simulation. The LapSim® ST also comes with a portable add-on option that we can loan to the student to practice individually at home. The portable feature allowed the CARES Act to completely fund the equipment as well as five years of Full-Service contract. Students will be able to complete the college requirement contact hours through this simulation at home, should full distance learning be required."
Kristie Cole, M.Ed, CST
Surgical Technology Program Director/Instructor, South Plains College
"At Gulf Coast State College, we have incorporated LapSim® ST into our perioperative programs for the surgical technologist and surgical first assistant. As the student progresses through the tasks and then into the minimally invasive surgical procedures, they get immediate feedback from the alerts on the screen. This not only provides immediate reinforcement for skills development, but also provides an internal alert for cautious and careful placement of the instrumentation to prevent potential complications. The students who successfully meet the camera training requirements are ready to function in the operating room. Lastly, the student gets even more surgical experience because the student already knows the basics of MIS. It is a win-win for all involved".
Libby McNaron, Professor
Coordinator, Health Sciences, Surgical Services, Gulf Coast State College
"I have incorporated camera training into the early stages of our students' learning thanks to LapSim® ST. Having access to such technology gives our students an edge in the operating room as early as their first semester. Along with coaching, the students are able to visualize anatomy through the camera lens and learn procedures in a new dimension. LapSim® ST provides a great accompaniment to my teaching."
Michelle Muhammad AMicAS
CST Surgical Technology Instructor, Delaware County Community College
"The involvement of our leadership team at the college (Dean, VP, President) allowed me to get approval for LapSim® ST… I had leadership come in to observe during a demonstration of the lap simulation device. They watched the students interact with the technology, and observed the immediate skills feedback the students received. The student engagement was very satisfying to see. The comments from leadership was amazement at the high interaction. Even before the demonstration was complete, a PO was in the works for two machines!"
Viki Viertel CST, M.S.
Program Director Surgical Technology, Saint Paul College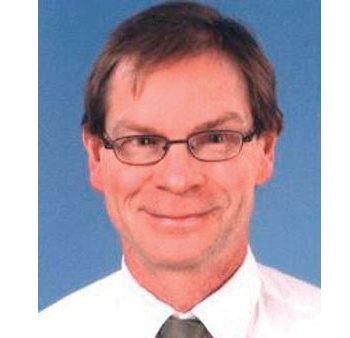 "In the last 25 years, I have organized about 50 courses in practical surgery for residents and specialists in Obstetrics and Gynecology. In the courses involving laparoscopy, LapSim has been used to a significant extent for training and evaluation. With the extensive scientific documentation available, and based on my many years of experience with LapSim, I want to emphatically state that simulated laparoscopic training with LapSim should be a cornerstone of surgeon training and absolutely contributes to patient safety".
Dr Thomas Bossmar, MD, PhD
Consultant at the Women's Clinic and Practicum, SuS in Lund